How To Run A Club Night: with ByDay ByNight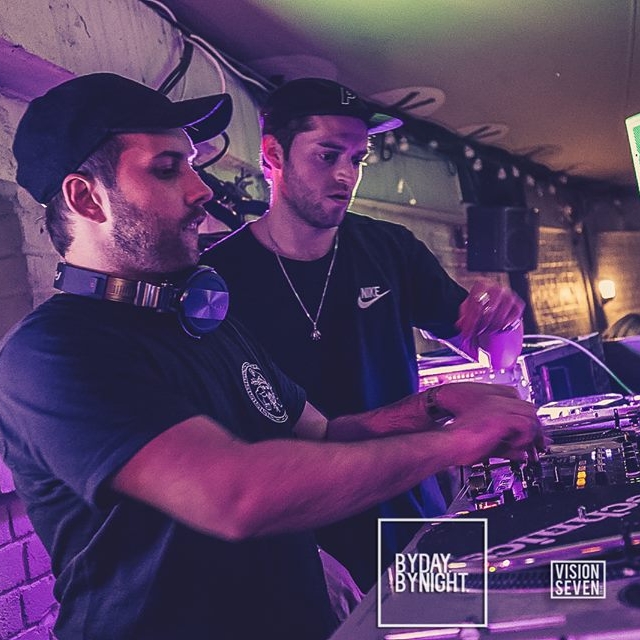 "Ultimately, what we do stems from a long-standing love for attending parties, rave culture and having fun with our mates."
In the second instalment of How To Run A Club Night, we chat to Charlie Holden and Rowland Bennett of ByDay By Night, a regular party series aiming to capture the essence of the festival at fantastic London settings. They strive to showcase up and coming talent, scene favourites, and major names in electronic music, always making sure to move with the times and prioritise the party. Here's what they had to say…
When and where did the first ByDay ByNight event happen, and how did it go?

Charlie: I've been involved in club promotions for 11 years now (…I know), but Byday Bynight started in July 2014 at Prince of Wales Brixton where myself and partner Rowland still do many of our events. The first event went pretty well — we had 'The Golden Boy' and 'James Welsh' as our main guests. Back then Brixton didn't have the same level of interest with punters back then as it does now, but I remember it being a hot Summer's day which was a great starting point for our journey. We'll be on our 60th party by the end of 2018 — how time flies!
Rowland: We had all worked across various sides of the music and events business, and had been involved with and running club nights at Uni — we continued this when we first made the jump back to London (for me from Manchester, Charlie from Bristol). When we launched we had luck on our side — the weather, top crowds and lack of any serious acts of god allowed some success for the first series of shows! It's built up organically since then I guess...
What do you know now that you wish you'd known then?
Charlie: There have been many learning curves, but I think knowing your audience is very important. Most of our events tend to be quite long parties that feature both the day and night programs, so adapting to how our guests respond to different sounds, clientele and genres has been crucial.

Rowland: I think the biggest guilty trait we have is the knee jerk decision, so our best insight would be to know when to keep it simple. You don't always have to go with the spontaneous, risky idea, be it producing that big 2000 capacity + show for your childhood / fanboy artists, putting on the high budget production event or the boat party that ends up losing a small fortune. Sometimes reigning in the dozens of ideas to focussing on a few calculated projects is best... i.e don't run before you can walk!
How do you curate your line-ups?
Charlie: London is an outrageously competitive place with so many promoters vying for the same DJs, nowadays it's not as simple as just paying their quote or even paying above the odds. We've had to adapt and realise that many artists are frankly beyond our reach regardless of the budget we have.
We have a fairly diverse booking policy which has covered a number of sounds within House, Disco and Techno, but we try and curate lineups and series based on artists that have delivered great releases or sets at festivals and who will also suit the venue or production we have in place.
Rowland: Having a strong network and pool of local residents is always an extremely important part of building a successful and respected brand, as much as building strong relationships with agents (who represent DJ's and artists) is crucial to booking bigger talent as you grow. A lot of the larger acts we have access to now are because we spent years developing relationships with agents and doing a decent enough job booking their smaller grassroots and up and coming acts!
Equally, the residents are just as important — the headliners are there for a single event, but the residents will help promote your shows and bring down crowds that genuinely buy into and follow your brand. Also who knows, if one of you residents breaks and becomes the next John Digweed or Carl Cox then they won't forget who supported them from the start!
What makes the perfect venue?
Charlie: Hmm, that's very dependant on the sound, lineup and what the set piece for the day is. For a warm summer's day when everybody is brimming with excitement, there's nothing better than an open air location — especially one that has little breakout rooms to change up the atmosphere. BUT, equally, if there's a strong lineup suited to a large indoor space, then you want a venue that will complement the style of music to give you the best atmosphere possible (e.g - Watching Innervisions or an Afterlife event at Printworks).
For our readers who might be marketing on a shoestring, what should the priorities be?
Charlie: If somebody was to start a new night, personally I think that the location and crowd of a party are what will make it and help it grow. 'Shoestring' is a key word, as the costs of putting on parties are rising at an astounding rate, everything from DJs, venue hire, production and general event marketing via platforms like Facebook, prices are growing everywhere. Parties can still be put on with v small budgets, but these tend to be the parties that are made up of mutual social groups, rather than random punters looking for a party.
Rowland: Digital, Digital, DIGITAL! Knowing your social media and digital marketing tools inside out and utilising the most forward thinking ways of marketing to your current and potential future customers is integral to growing your brand! Street physical promotion is great on the day of your events but for a relatively small night with a shoestring budget, you are focussing 99% of all marketing budget on ad spends across Facebook and Instagram (we always allocate 20% of our total event costs to marketing now). Also, having a strong group of friends to support, share and sub promote for you in exchange for beers and list will always massively help.
Charlie:
DO… make the most of your event, speak to people and make sure people are enjoying themselves.
DON'T… let a poor event get you down at your party — that affects the mood of the whole thing. Stay optimistic.
Rowland:
DO… follow your passion. Ultimately, what we do stems from a long-standing love for attending parties, rave culture and having fun with your mates! What started as a university hobby has progressed into a fully fledged business despite all rational thoughts and advice to follow a different path.
DON'T… let the partying overtake the goal of running music events. It's very easy to be led astray, but running and building a clubbing brand that has longevity is a marathon not a sprint. If you can maintain the passion whilst also keeping the business's head above water as well as your own then you'll be okay ;).