Culture Calendar #45: Picks For The Week
Wanna know what's on in London this week? Look no further...
w/c 20th November
What: Sevdaliza
Where: Heaven
When: Monday 20th
We've long been enamoured with the music of Sevdaliza. Up to this year, she's been slowly releasing teasing singles and EPs, finally manifesting her first full-length piece of work, ISON. It's a hypnotic, immersive ride, just as we imagine her live show will be. We can't wait to see her in all her strength and glory up on the Heaven stage.
What: James White - Bodies
Where: Blain Southern
When: Tuesday 21st (Private View)
British painter James White will present a collection of new works at Blain Southern. White's distinguished career has seen his works shown in New York, Oslo and at Blain Southern's own Berlin space. His references are his own photographs exploring the banality and monotony of modern life. The works are often likened to crime scene photography, tightly cropped and in black and white. These eerie works will be on display until 13th January.
What: Phonica Records With LoneLady
Where: Somerset House
When: Wednesday 21st
It's weird to think that Phonica Records has only been around since 2003. They have amassed an astonishing following and are the go-to record shop for the best in electronic music. This week they will take over Somerset House's infamous ice rink for an evening of quality music. They will be joined by Warp Records LoneLady for an intimate DJ set. Look for us on the ice rink, we will be the horrendously bad skaters, carrying as many vinyl as we can.
What: Karen Hampton – Shape Shifter
Where: Jack Bell Gallery
When: Thursday 23rd (Private View)
Mayfair's Jack Bell Gallery will showcase new works by American artist Karen Hampton. Known for her intricate and delicate cloth work, Hampton explores America's complicated history, chronicling the stories of her ancestors. Her restricted use of recognisable shapes and symbols forces exploration and the compositions stay with you long after viewing. The exhibition will continue until 8th December.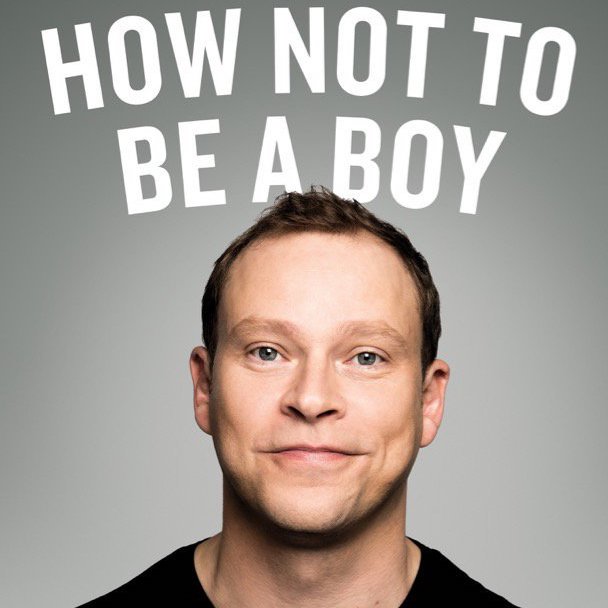 What: Robert Webb: How Not To Be A Boy
Where: Southbank Centre
When: Saturday 25th
Peep Show creator Robert Webb takes to the Royal Festival Hall to discuss the state of modern masculinity. Discussion around gender as a construct has taken leaps and bounds in recent history, yet there's still a long way to go. Coinciding with the release of his book of the same name, Webb wants to know why boys are still not supposed to cry or talk about their feelings.
What: The Hydra: In Stereo – Daphni and Floating Points
Where: Ministry of Sound
When: Sunday 26th
The Hydra: In Stereo series continues. Last week they brought Moodymann, Carl Craig and Wajeed to Ministry of Sound this week it's Jiaolong head honcho Daphni AKA Caribou and the infamous Floating Points. We saw them both at London's Printworks earlier this year, needless to say it was a mind-melting experience. Expect an excellently crafted blend of disco and techno. The Hydra are going head-to-head with Phonox in a battle for the Sunday session and we think they might be winning.